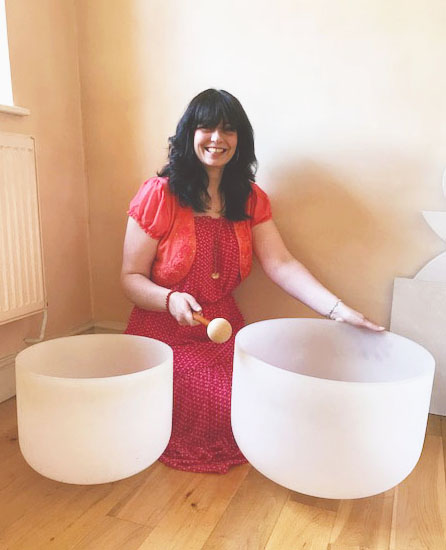 Hello everyone, and welcome to my website! My name is Susan Burtenshaw and I would like to share with you my experiences that led me to practice and teach healing. Originally born in London, I moved to Hampshire and finished my schooling, passing 10 GCSE's. I then studied for my A-levels, whilst starting work in a Nursing home in Winchester. It was whilst working here that I realised how important looking after and caring for people was to me, especially to those who were vulnerable – hence my continuing work in the care field for many years to come.
After passing my A-levels, I decided to take a break from studying and moved to the New Forest where I worked as a Team Leader in a home environment caring for adult residents with challenging behaviours and learning disabilities. I found this job to be extremely rewarding, tiring, demanding and thoroughly enjoyable. I developed good rapports with the residents, and assisted them in leading a normal life as possible. In most cases, giving them confidence in their abilities and caring for them unconditionally was vital, and many a good laugh was shared throughout my time there.
However, I felt that I wanted to explore the world a bit more and so decided to travel to Australia at the age of twenty four for a year. My experiences in that land of great opportunity are too innumerable to mention, suffice to say that it was a fantastic learning time for me. I continued care work whilst out there, living in for a time and looking after a lady with quadriplegia. On my return to Worthing, I took up a position in a Post-Psychiatric care home as a Project Co-Ordinator in charge of the rehabilitation annexe.
After a time of working here I discovered that a job vacancy for a classroom assistant was available at a local school. I was totally thrilled to work with the children and I assisted children with autism, finding the job both challenging and highly rewarding. I was also given the opportunity to tutor other children on speech and language skills on a one to one basis. Whilst working here, I studied on a Counselling skills course at Northbrook College for a year, on which I passed.
I then felt that I wanted to work on my own, using the skills that I had learned, and in truth, I missed the hands on contact with people and actively looking after them.
So reluctantly I left the school to work as a home carer, which I felt really suited me, as I could help and encourage people in their own homes.
Complementary therapy has always held an interest for me, so I applied for an Indian Head Massage course at Northbrook College in 2004 and discovered a Reiki course that I didn't really know too much about but it was associated with healing, so I enrolled on the course and hoped for the best. The course turned out to be a revelation! I realised after passing my first level in February 2004 that this was my true calling, and couldn't wait to study the second level and become a Reiki practitioner – which I did in June 2004.
I then qualified in Indian Head Massage in July 2004, and went gung-ho in providing treatments. After practising for a time, I felt that I could be doing so much more in healing, and so decided to do the Master level – little did I realise how much this course would rapidly change my way of thinking! Thus, in December 2004 I studied and obtained Reiki Master/ Teacher level, and which has allowed me to understand fully what healing truly means to me and the part I play in this world.
Having experienced crystal use in my Reiki courses, I then decided to attend a two-year Diploma course in Crystal Healing, which I completed in 2007. I found this course to be incredibly enlightening and useful in further improving my healing techniques. I had a lot to express regarding what I had learned from the courses, reading various literature, and from working with such a diverse range of people, so I decided to teach Reiki with the utmost dedication to helping people.
My personal belief is that as a healer, you should consistently make inner progress and encourage your own personal journey in this lifetime, furthering yourself to the best of your abilities to provide the best service. I love the work that I do, and feel truly blessed that I am able to express so freely through my vocation what my spirit urges me to fulfill.
In the Highest Love,
Susan x